Top 5 Benefits of Using SMTP Services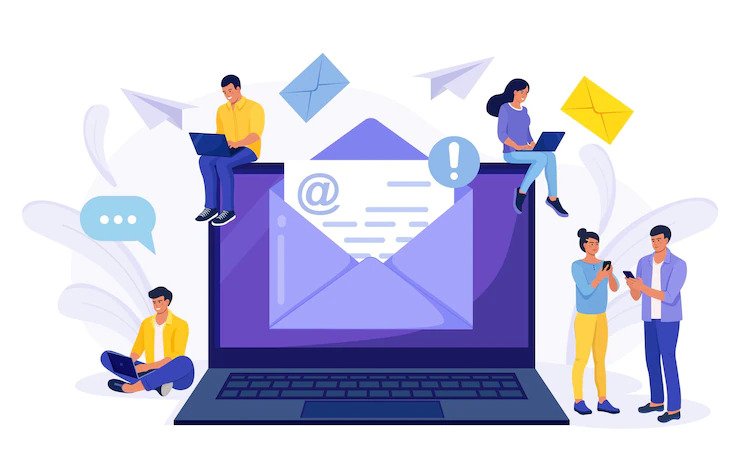 Top 5 Benefits of Using SMTP Services
SMTP, also known as Simple Mail Transfer Protocol, is used every day across the globe. The SMTP protocol allows you to send emails via various networks to help you communicate effectively with colleagues, clients, and loved ones. We should therefore invest in SMTP as we use it every day, right? to determine why? The top five advantages of choosing an outside SMTP service like an SMTP Provider are listed below.
1. Higher sending limit
Your ISP will almost always have a daily/hourly cap on the number of emails you can send. Your monthly sending allowance when utilising SMTP Provider will be capped at a certain amount based on your demands and the plan you select. At SMTP Provider, we go a step further by making it simple for you to upgrade and downgrade following your monthly needs.
2.Reliable3. Speed
SMTP Provider enables you to divide email sending to prevent congestion and delays by allowing you to increase the number of SMTP connections to 40. SMTP Provider supports 2500 emails per connection, as opposed to your regular mailing program's one email limit per connection. That's a lot of emails being sent pretty quickly at 40 connections! Additionally, you will immediately connect to the geographically closest server thanks to our global servers, which are ideal for transmitting speed and data security.
4. Improved Deliverability
The increased deliverability of emails is the advantage of using your SMTP server that is most visible. Low delivery success rates are a common problem with email services, which can have serious repercussions for your business, your clients, and your customers. You have the luxury of a very high delivery rate as well as a fallback option if any deliveries are unsuccessful when you have your SMTP server. Your SMTP will react with an error if a delivery attempt fails so that you can always handle any situation before it becomes a problem.
5. Support
Do not become alarmed if you are not very familiar with SMTP, dos and don'ts, SPFs, DKIMs, DNS, and other technical terms. You are no longer on your own with SMTP Provider; you will receive professional assistance to get you set up and going as well as, of course, to address any issues that may arise. A support representative from SMTP Provider is available around the clock by phone, live chat, or email.
You may access your delivery reports using SMTP Provider's user-friendly dashboard. Delivered, bounced, spammed, and unsubscribed emails are separated from the reports. Additionally, you may activate open and click monitoring, which will give you insightful data about how your emails are doing.
What if you don't want to use an SMTP relay service?
SMTP Provider is an SMTP relay service, so we're a little biased on this topic. As far as we're concerned, third-party providers don't have many downsides.
No sender can get away with a bad IP reputation or shoddy email infrastructure, as we've already discussed. Working with an SMTP provider enables you to access a sizable pool of email sending knowledge and help if problems ever arise. It's much simpler to ensure continuous email service and knows that your message will reach its intended recipient.
On the other hand, many small businesses believe they don't send enough emails to make the price of SMTP relay services worthwhile. But as we've already mentioned, the advantages extend beyond just your ability to send more emails. SMTP service
providers can generally give greater server security, higher email delivery rates, more comprehensible information, and a great deal less bother.
Go Ahead with SMTP Provider's Email Services
We've already done the hard work of building a reliable, trustworthy SMTP email infrastructure, so when you sign up with SMTP Provider, there's no warm-up period, provisioning process, or complicated server to configure. That's all there is to it; as soon as you register your account, you're up and running with lightning-fast email delivery and a staff of professionals.