4 Ways Email Marketing Will Help your Business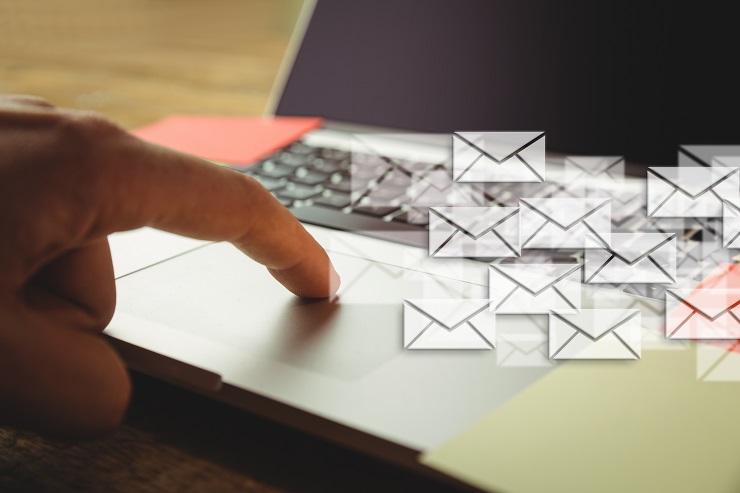 4 Ways Email Marketing Will Help your Business
In the present scenario, email marketing is one of the most cost-effective digital marketing strategies for business, which generates an average of $44 for every $1 spent. Added to that, it is among the easiest ways for businesses to create subscriber lists, keep in touch with both existing and potential customers, develop new business leads, and also create brand awareness. Let's take a closer look at the unique ways in which email marketing can benefit your business.
Build Customers Lists
An effective email marketing strategy surefire help you grow your email list organically. In a nutshell, you do not need to spend a huge sum of money to purchase email lists that may or may not include your target audience.
Whether through newsletter signups, product purchases, service inquiries, or contact form submissions on your business website, also gather email addresses and contact information directly from customers.
This will also improve the success of your email campaigns since you are targeting contacts who are less likely to click unsubscribe and more likely to open your emails and also take advantage of offers and meals.
Communicate with Customers
In general, emails go directly to the inboxes of your customers which is making it one of the effective ways for your business to keep in touch with new and existing customers. Emails will provide you with a quick, convenient way to let customers know about certain changes to store hours, timely discounts, company announcements, and much more.
Email communication is more of a personal and intimate side because you are speaking to a single customer about their interests or requirements. This can help in building relationships with your customers and keep them engaged, which will ultimately lead to more profits for your business.
Strengthen Brand Trust
Besides promoting your products or services and connecting with leads, email campaigns will surely help you to position your business as a thought leader in your industry and as a trustworthy solution for your leads.
By demonstrating why your business is the best, you can easily leave a positive brand impression on your customers. This could be done through informative newsletter content, sharing accolades you have received in your field and industry, or even showcasing local news stories about your business.
Building trust with your email subscribers will surely help you stay top of mind with your customers. This could be easily get done through sharing accolades, newsletter content you have received in your field and industry, or even showcasing local news stories about your business.
Drive New Leads
Did you know 60% of people say email marketing influences their decisions when making a purchase? That's where lead generation and brand visibility play a vital role that you should not miss out on. Your first goal should turn quality leads into customers but before that, you will have to get potential customers here.
With email captures strategies, you can get more leads through your website, your social media pages, and other places online which will help you build your email list and also keeps leads moving further down the sales funnel. Email marketing can even work for retargeting former customers who may be ready to make a purchase or sign up for services with your business again.
Need an email marketing plan to grow your business? If you are ready to grow your business with the help of email marketing right away, sign up for free with SMTP Provider. Our team will help you with different email marketing plans to cater for your business needs.